Date Published:
21/03/2020
If you are in serious dispute with a co-director – maybe you have strongly disagreed on a matter of business, for example, or are a divorcing couple - you may want to liquidate the company and move on.
When directors are also 50/50 shareholders, however, it can be difficult to find a solution even if there is a shareholder agreement in place. A Members' Voluntary Liquidation, or MVL, allows a solvent company to close down, with surplus funds being distributed among the shareholders.
This can be a good solution for directors who are going through a divorce and who need to separate their business interests, or for friends who feel they cannot continue in business together. But what happens when directors each hold 50% of the shares, and only one wants to liquidate the company?
50/50 shareholder dispute resolution
When there are only two directors, and each have a 50% shareholding, an unresolved dispute is termed 'deadlock.' It can be very difficult to move on from this position without some form of mediation or outside intervention, but UK insolvency legislation provides for one method that can be used in this situation - liquidating the company on 'just and equitable grounds.'
Just and equitable grounds are used to present a winding up petition at court, and can help bring an end to deadlock between family members in a small business, for instance, or for married couples entering divorce proceedings.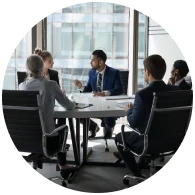 Find The Right Person
Find the right professional using the below dropdowns. Our reach covers the UK with a network of over 100 UK offices.
View Your Local IP
What is a winding up petition on 'just and equitable grounds?'
This type of petition is designed to deal with director disputes that cannot be resolved in any other way. It hands responsibility to the courts for deciding on the next step. They assess the situation, and decide whether or not voluntary liquidation of the company is the most appropriate route to take.
Winding up petitions on just and equitable grounds are relatively rare. The court will take into account whether mutual trust and confidence has broken down, which in the case of deadlock between 50/50 director/shareholders is likely, and whether there are any other options apart from voluntary liquidation.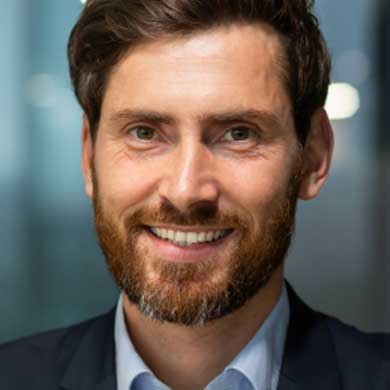 "Its always a pleasure to deal with the Preston Begbies team. They always go above and beyond to support business owners in what can be a pretty stressful time. Knowledgeable, attentive, transparent and jargon free!"
Sale of shares and the removal of a director from the limited company
One of these options could be for one party to buy out the other. In the case of divorcing couples, a limited company divorce settlement might involve the party who wants to liquidate selling their shares to their partner, who then carries on in the business alone.
One of the benefits of liquidating a company following a dispute is that directors may be able to set up a new company, taking with them existing clients, and starting again on their own.
Director disputes are complex situations, and it is not easy to extricate yourself from a business under these circumstances. If you would like further information and professional advice on how to proceed, contact our licensed insolvency practitioners at Begbies Traynor for a free same-day consultation.