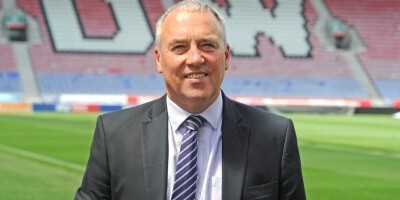 Date Published:
30/03/2021
We are pleased to announce that the sale of the Club and associated assets has been completed.
We would like to thank all staff at the Club, both past and present and on and off the field, who have worked tirelessly in keeping the Club running during the challenging times faced with an unprecedented combination of Administration and the severe financial impact of a global pandemic.
In addition we would like to thank various key players that have assisted in the process being:
Caroline Molyneux and Mick Wimsey from the Official Supporters Club,
Paul McKevitt, Alison Mckenzie-Folan and David Molyneux from Wigan Council
Leam Richardson and Gregor Rioch and
The EFL
We would also like to thank the Supporters who rallied round at the start of the Administration to donate monies to the Official Supporters Club.  These funds allowed us to make crucial payments to allow the Club to pay wages in the early part of the Administration and also fulfil fixtures and finish the season.  Now the sale has completed, we will be returning these monies to the Official Supporters Club.
We also understand the frustration and anger of the Supporters caused by the Club being placed into Administration and the significant conflict between the role of the Administrators and the wishes of the Supporters.  Unfortunately, in our role as Administrators we have had to make difficult decisions which have been necessary to reduce costs and raise the necessary funds to pay football creditors and fund wages and other trading costs in a period when income has been limited due to the pandemic.  We hope that these difficult decisions will be significant in the long term viability and history of the Club.
Finally, we would like to wish the Club, the Staff and all related parties all the best under the ownership of Phoenix 2021 Limited and in the fight to remain in League One this season.