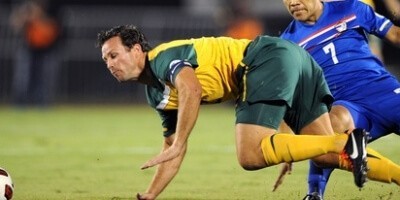 Date Published:
28/04/2016
Gary Shankland and Jamie Taylor of Begbies Traynor have been appointed as Trustees to the bankruptcy of Australian footballer Lucas Neill.
The defender, who was previously captain of the Australia national team and spent 15 years of his career playing in England at clubs including Blackburn Rovers, West Ham United, Everton and most recently Watford, was declared bankrupt on 6 January 2016.
Dale Hernon, National Head of Creditor Services at Begbies Traynor in London, said: "Mr Neill is due to be interviewed when he returns to the UK in the coming weeks, at which point the Trustees will be able to obtain the background information required to determine the full scale of Mr Neill's debts. At this early stage of proceedings, it is currently unclear to what extent any funds will be recovered."

Trustees Gary Shankland and Jamie Taylor said that creditors with claims will receive updates as soon as practicable, however they should expect the investigation into the bankruptcy to take some months.