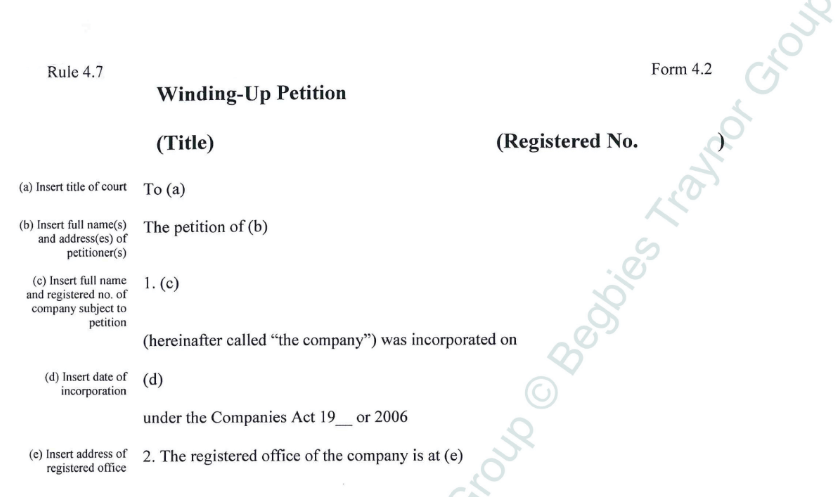 Date Published:
24/03/2020
Example of Winding Up Petition Letter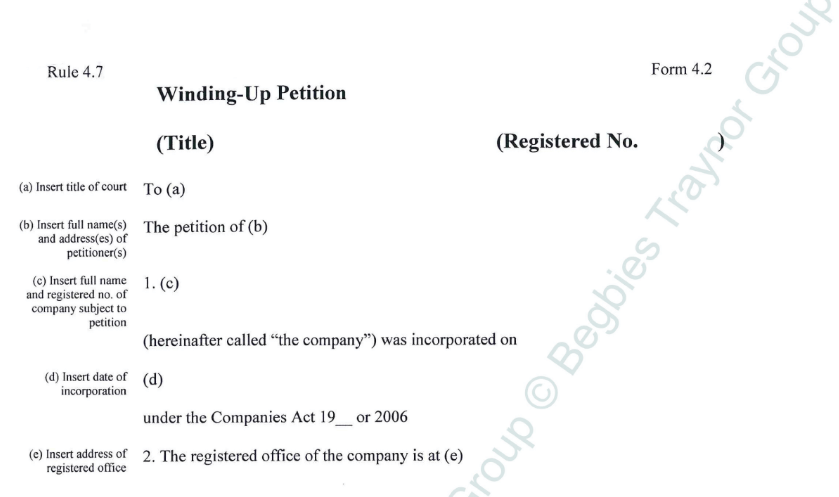 What does this letter say?
This letter largely features a number of fields which are to be filled in specifically about the company itself. Lower down, it says:
"A statutory demand was served on the company. More than XX months have elapsed between the service of the statutory demand and the presentation of this petition."
This is the most serious action a creditor can take against your company and shows significant intent to close you down and attempt to get some level of payment out of this action.
What does this letter mean?
If a creditor, such as HMRC or a trade supplier, has served your company with a winding up petition, it will be because your company has persistently failed to pay its debts as and when they fall due. This is the definition of insolvency and, in reality, a drastic action such as this was only a matter of time.
Any creditor can make an application to court for a winding up order if they are owed more than £750. This figure has increased to £10,000 as per the Government's temporary measures which will apply for the period 1 October 2021 to 31 March 2022. From the date of the petition, a seven-day countdown begins for the company to pay the amount owed or mount a defence. If the funds cannot be raised to pay the debt, the assistance of a licensed insolvency practitioner is required.
You can talk to a licensed insolvency practitioner via a free initial consultation at your nearest Begbies Traynor office. Time is of the essence; once the seven-day period is over, the next step is to be served a winding up order which can be difficult to reverse. On receipt of a winding up petition, directors should take swift action to try to prevent liquidation of the business.