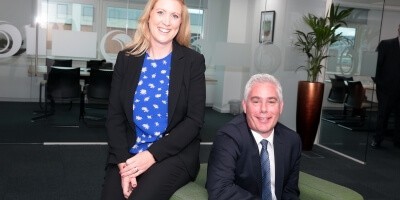 Date Published:
17/10/2019
Begbies Traynor is expanding in Leicestershire with the arrival of seasoned insolvency practitioners, Martin Buttriss and Carolynn Best to head up the firm's new offices at the Grove Business Park in Leicester. 
Joining the firm as partners, Martin and Carolynn bring with them a wealth of expertise providing insolvency and business recovery advice to companies across the region, especially owner-managed companies and growing SMEs.  
Commenting on his appointment, Martin Buttriss, said: "Leicestershire is home to an ambitious and diverse business community and is therefore an important region for Begbies Traynor. The opportunity to lead the firm's expansion in this area, growing our full range of business recovery and advisory services, is an exciting prospect.  
"These are uncertain times for businesses across all sectors – especially Leicestershire's manufacturing and logistics sector, which forms the backbone of the local economy. More than ever, it is important for businesses to be able to draw on good quality business recovery advice and consultancy services."
Carolynn Best added: "Begbies Traynor has established itself as a mark of quality in our industry, with a reputation for high quality advice and service delivered by approachable and down-to-earth individuals. That really resonated with me and I'm looking forward to playing a key role in the firm's ongoing growth plans." 
Under Martin and Carolynn's stewardship, the firm is planning to expand its on-the-ground team in Leicestershire. To find out more about recruitment opportunities and the firm's plans to grow in the region, contact [email protected]